Cette réalisatrice de film et graphiste réalise des lives rythmiques et complexes en mixant ces propres matériaux afin de créer des espaces sensitifs.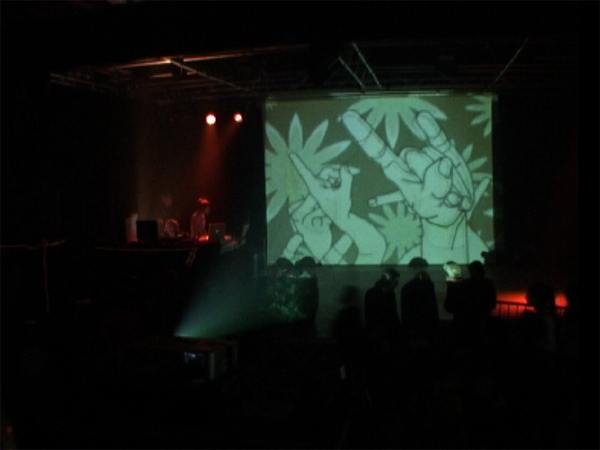 Dorothée Sorbier is an artist, film maker and graphic designer. Based in
Toulouse city, France, she also works as a freelance motion graphic
designer.
Working under her vj artist alias °DOTHY°, Dorothée has created live
visual solutions and experimental motion graphics with music and arts
collective SNIPS (www.snipsnet.net). Her work involves developing and
animating original artwork using a variety of production techniques.
These are then integrated into a series of complex, rhythmically diverse
video montages.
Her artistic style has been described as involving "sensitive emotional
constructs". Through the careful combination of colour and animation she
aims to create 'feeling spaces'.

Snips
Created in 2002 , SNIPS is a French association based in Toulouse "The Pink City", born with the ambition of broadcasting and creating multimedia and digital works.
The organisation gathers artists together from many disciplines; graphic and web designers, musicians, video-makers and photographers to create music, video, and other graphic and fine arts. We promote alternative audio-visual creations; a meeting between sound and image, artists and musicians, most frequently in a live context.
Sound-research and experimentations are also of special concern.
Videophonique Eclectronique is a trademark for SNIPS, symbolising the union between disciplines and their occasionnal unlikely wedding. Through our activities and our events, the association aims to introduce the public to new contemporary artistic approaches.
Through and thanks to the different events and meetings, the group tries to offer a reflection on the deep social and cultural mutations generated by the new artistic technologies.